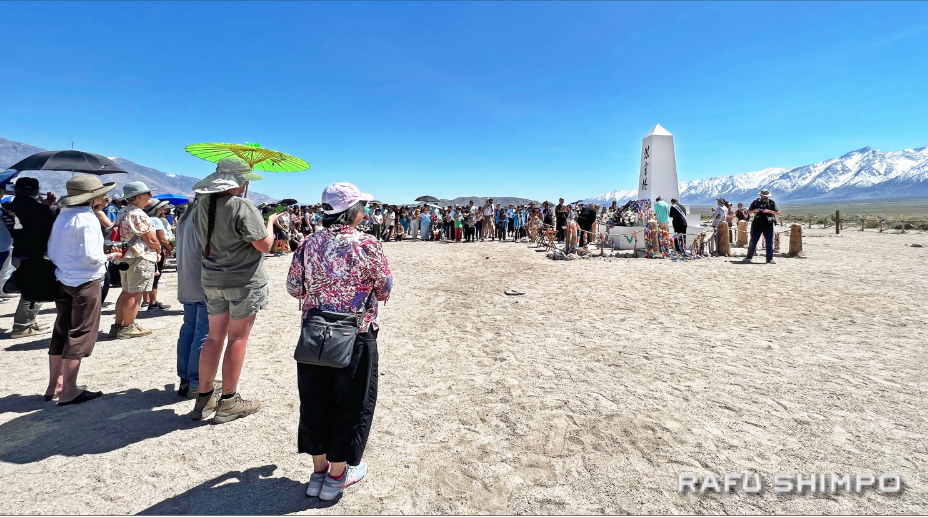 After four years of absence from the former camp site due to the COVID-19 pandemic, the Manzanar Pilgrimage felt more alive than ever. Despite the desert heat, over 400 people gathered to celebrate the return of the in-person pilgrimage and to connect with the Manzanar site.
This year's pilgrimage was also important for remembering those who had recently passed. Saturday's pilgrimage was dedicated to the memory of Jim Matsuoka, longtime Manzanar Committee member and one of the founders of the pilgrimage, who passed away last year. The pilgrimage also included a remembrance of Wilbur Sato, former Manzanar incarceree, Manzanar Committee member, and community activist, who passed away shortly before the pilgrimage.
Keynote speakers for the event included Manjusha Kulkarni, executive director of Stop AAPI Hate, one the leading national organizations that tracks the rise of anti-Asian hate in the U.S. She extolled the importance of remembering history as a part of preventing hate crimes and confronting the political divide facing the U.S. today.