This month we celebrate Asian American Native Hawaiian Pacific Islander (AANHPI) Heritage Month. On May 1, 2023, we gathered with our member organizations, partners, and local electeds for our "Honoring the Past, Celebrating the Present: A Tribute to AAPI Legacy" event– an evening for us to be in community with our AANHPI family, community leaders, and founders of our organization. We were honored to have U.S. Congresswoman Judy Chu and City Councilmember Nithya Raman join us and share remarks.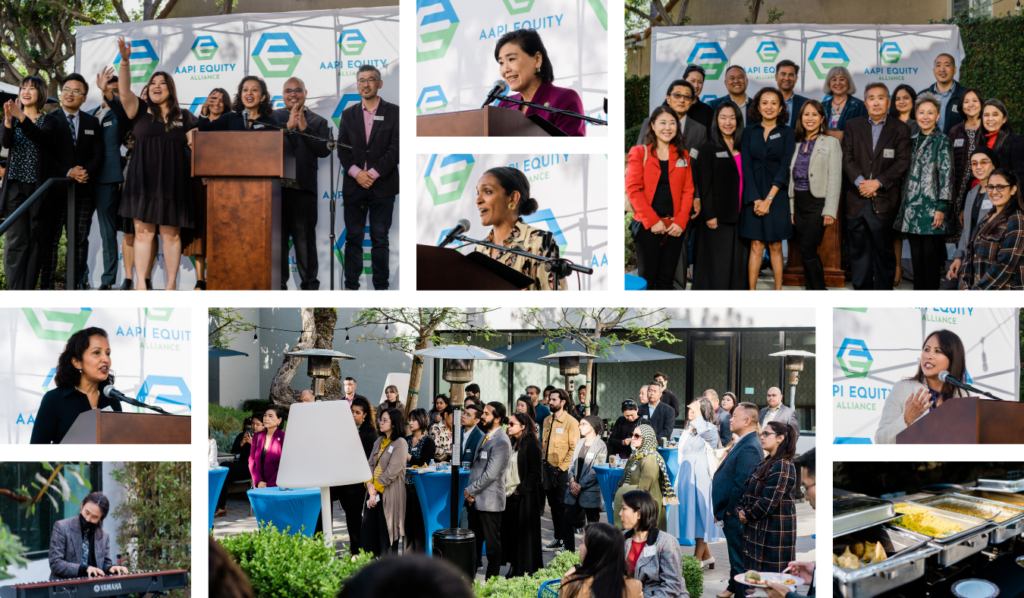 Thank you to Elkins Kalt for hosting our event and to our amazing vendors: Maharaja Cuisine of India, Cafe Dulce, Hiro Morozumi, SallyJKPhoto, Parking Pros, and Tlapazola Party Rental.
Please find photos from our event here and credit SallyJKPhoto.
This AANHPI Heritage Month, we are reminded of our communities' strength, resilience and the importance of coming together as a community to celebrate and to heal. This year our communities have experienced unimaginable loss and violence, including the tragedies in Monterey Park, Half Moon Bay and most recently Allen, Texas. With these tragedies, we have also witnessed the resilience and strength of our communities. Right now, the families of Allen, Texas need our support. To help the survivors and families of the victims from Allen, Texas, donations can be made to the official GoFundMe.
Today as we grieve and heal from these recent tragedies, we also honor the generations of AANHPI communities who have endured, helped build, and contributed to sharing the diverse cultures and histories that help shape our country. We will continue to galvanize our communities to fight against the hate, violence, and injustices that threaten our communities. We are committed to sharing resources available to our communities in times of need and to create more equitable futures. This AANHPI Heritage Month, let's lift our communities during times of grief and healing, and be proud of our diverse and beautiful AAPI communities of this nation.