On Wednesday, May 3, 2023 at 11:00 AM (PDT), AAPI Equity Alliance will hold a webinar to unveil All Hands on Deck: How LA's AAPI CBOs Addressed Health Inequities through Culturally Competent Covid-19 Outreach and Education Strategies, an evaluative report on AAPI Equity Alliance's COVID-19 Outreach and Education and Vaccine Distribution Program.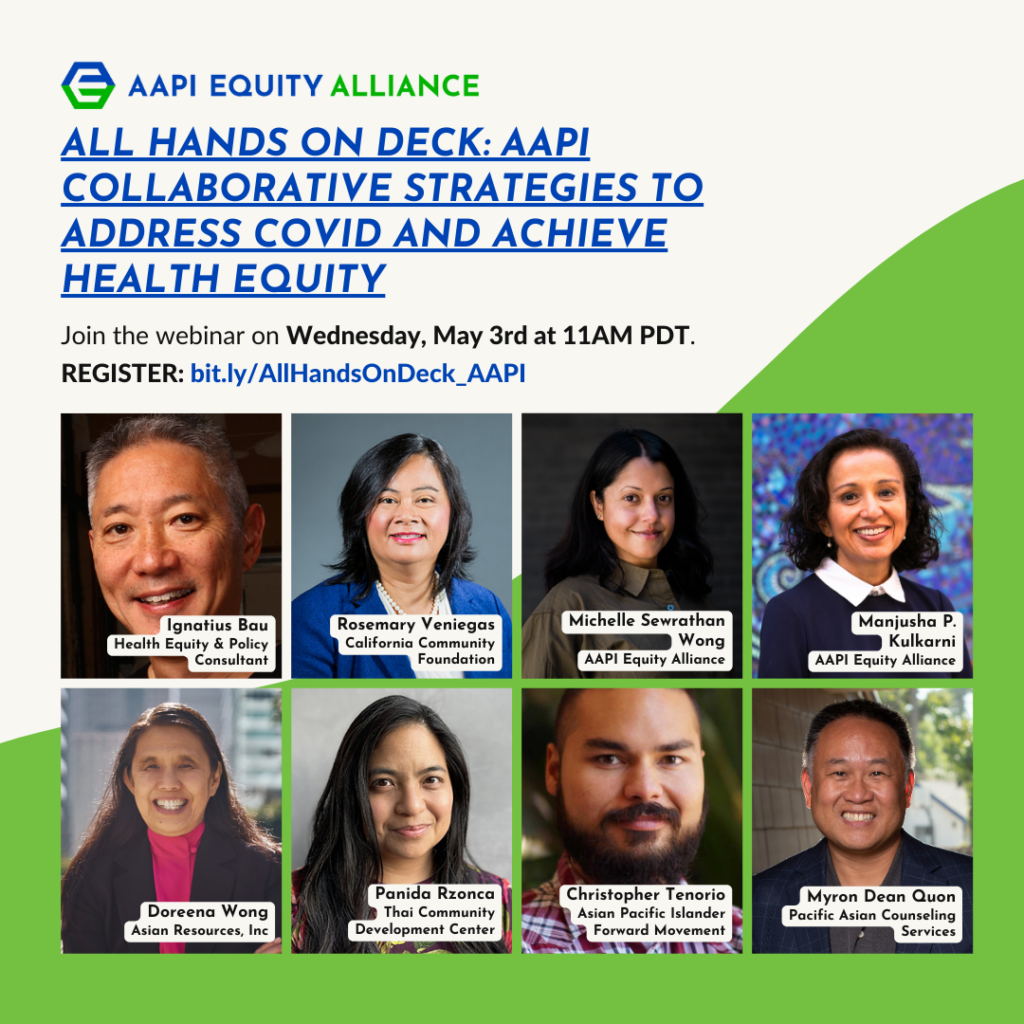 During the peak of the pandemic, Community Health Workers supporting both the Community Health Worker Outreach Initiative and the County Covid-19 Community Equity Fund, saved lives by leveraging existing networks to communicate and engage with hard-to-reach AAPI communities in a culturally and linguistically concordant manner. 

The report describes the outreach strategies used to educate AAPI communities, reflects on the learnings, and highlights recommendations for future protections of vulnerable populations. As funding comes to a close, AAPI Equity invites our networks to join us on May 3, 2023 to understand the fundamental urgency to continue this work as COVID-19 carries unseen, long-lasting implications.